The Pool People Courses
APSP PPSO Course Dates
Professional Pool and Spa Operator (PPSO course) certification is an important course aimed at commercial swimming pool operators, managers, engineers, service company professionals, health officials and facility owners.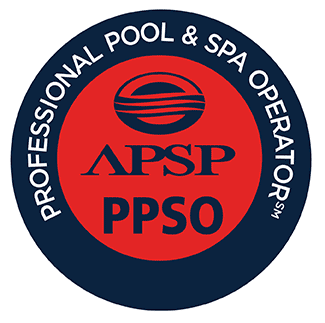 Why Choose the PPSO?
Time and again members note that traditional certification courses offer too much unnecessary information that leaves students confused and unprepared in the real world. Unlike traditional courses, the PPSO course provides everything commercial operators need and nothing they don't—setting up commercial operators for success on day 1.
The new course focuses on delivering core content around the actual tasks that need to be done to service a pool system:
Must-know information about the circulation and filtration system
How to interpret and apply state and local codes
How to identify and address chemical and physical safety concerns
This course takes the student through the 13 chapters of the Professional Pool and Spa Operator Manual and gives students what they need to know to conform to commercial sector standards.
APSP PPSO Training Course Dates:
Normally held in a local hotel in the Paphos region, the next available course dates are:
As well as the APSP Professional Pool and Spa Operator (PPSO) and the NSPF Certified Pool and Spa Operators (CPO) training course we have two basic introductory, training programme 1 and training programme 2. These courses are undertaken on a bespoke or on-demand basis, throughout the year. Please contact Tony direct for information, and read our recent blog post about Tony becoming a registered APSP PPSO Instructor – click here
PRIVATE COURSES:
Individual courses are designed and undertaken by companies across Cyprus, subject to that company training needs and levels of experience. HRDA support is available for individuals and companies (subject to all social insurances being up to date and in accordance with Cyprus law).
Email for further information to enquiries@thepoolpeople.eu
Contact us for further information on this course