The more we work with swimming pools, the more we begin to realise that having a swimming pool is a little like having a child.
In that the responsibility of preserving health, understanding and treating it with respect whilst feeding it, is vital!
Might sound crazy but consider the following for a moment:
If you leave swimming pools alone, they will not merely "be okay". They will instead 'do their own thing'. Water is a living, breathing element and will grow bacteria and algae. It will change colour and become unhealthy.
In the same way that children need a daily wash, to keep them healthy, a swimming pool needs to be attended regularly, to keep the water clean. Thinking only to check and dose it once per week in the winter months, doesn't help to foster healthy water.
Water needs to be "served" the right "food" in the same way a child should be supplied with a balanced diet. Simply adding chlorine for water clarity is like giving a child only chocolate to eat. It is unhealthy and ultimately creates long term problems.
Nutritional balance in chemicals is every bit as essential to pool water as a balanced diet is to a child.
Equally, each pool has it's own "personality" that can manifest due to the volume of water and number of bathers or because of its location and type of construction. They may also require more than one kind of chemical food. Whereby children may need distinct nourishment if, for example, they are deficient in iron.
Getting to know your pool is a huge responsibility. Adopting an indifferent attitude or believing that it only needs your intervention in the summer would be careless.
Okay, so the analogy may seem a little silly to some but to those of us who care deeply about the health of pool water and the people swimming in that water, it makes perfect sense!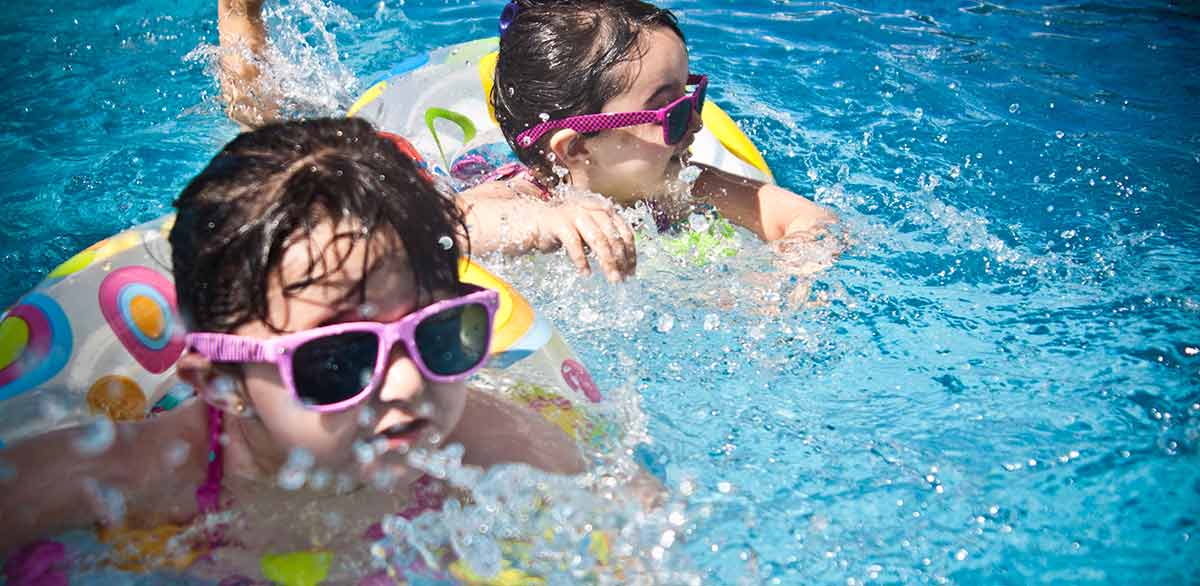 TIME AND TLC FOR SWIMMING POOLS:
It takes time and understanding to keep Swimming pool water healthy. Water needs supervision, checking, analysing and adhering to the correct diagnostic procedures before prescribing a treatment.
Cleaning a pool is a grown-up, real job.
Not merely a way to make a buck [euro] in a hot climate. Life and death stuff? Absolutely! It really can be. So choosing someone to care for your 'baby' should not be considered lightly. You must ensure that they are fully qualified, carry full public liability insurance and are registered for VAT.
BLOWING HOT & COLD
Extra care during summer when the pools are busy, and the heat is on is indispensable.
It is mistaken to expect the water to behave in the same way all year long. And, do not forget to provide additional care during times of increased bathing, during prolonged evaporation and from attacks by suntan lotions.
Like a sweaty child, pool water needs to be washed and cleaned more regularly, and pool liners and tiles attended. Ideally, daily. If not every day, as often as possible
Keeping a pool clean and healthy, requires attention, care and consideration. It is not a hobby task or a role for an unqualified neighbour or friend. If you leave your child in the care of someone inexperienced or uncaring, don't scream when the child misbehaves. You'll get from your pool water, literally, what you put into it.
SWIMMING POOLS TURNING OVER AND OVER
One of the key concerns we have is that many blame their pool water yet ignore what the water needs. They yell, rather than listen. Pool pumps HAVE to run at increased intervals during the warmer periods. They MUST run longer when the pool has been treated with something the water requires, which is the correct filtration.
Ideally, swimming pools should be cleaned daily. Primarily during increased use in busy months to ensure that the water has the best chance of remaining healthy whilst protecting you, the pool waterlines and general operation.
Suntan lotion bakes into the waterline on hot summer days, and there is no 'magic' way to remove it. The water level drops due to evaporation, exposing the suntan lotion which the sun bakes. No-one knowingly puts the mark on, but the key is regular cleaning of the water AND the bathers! Please make sure everyone showers before and after their swim!
JUST LOVE THE WATER! TAKE THE LONGTERM VIEW!
At The Pool People, we LOVE pools. We teach and guide our team to nurture them. We're governed by owners and committees who are, quite rightly, budget and cost orientated. We can only advise them on how best to keep their "pool baby", healthy.
It is our field of expertise. However, 'everyone else is an expert and willing to undercut prices'.
Yet those poor services overlook what a pool actually needs, and they cannot help in the long run. It is the same thing as ignoring a child and letting it 'do their own thing' with minimum input.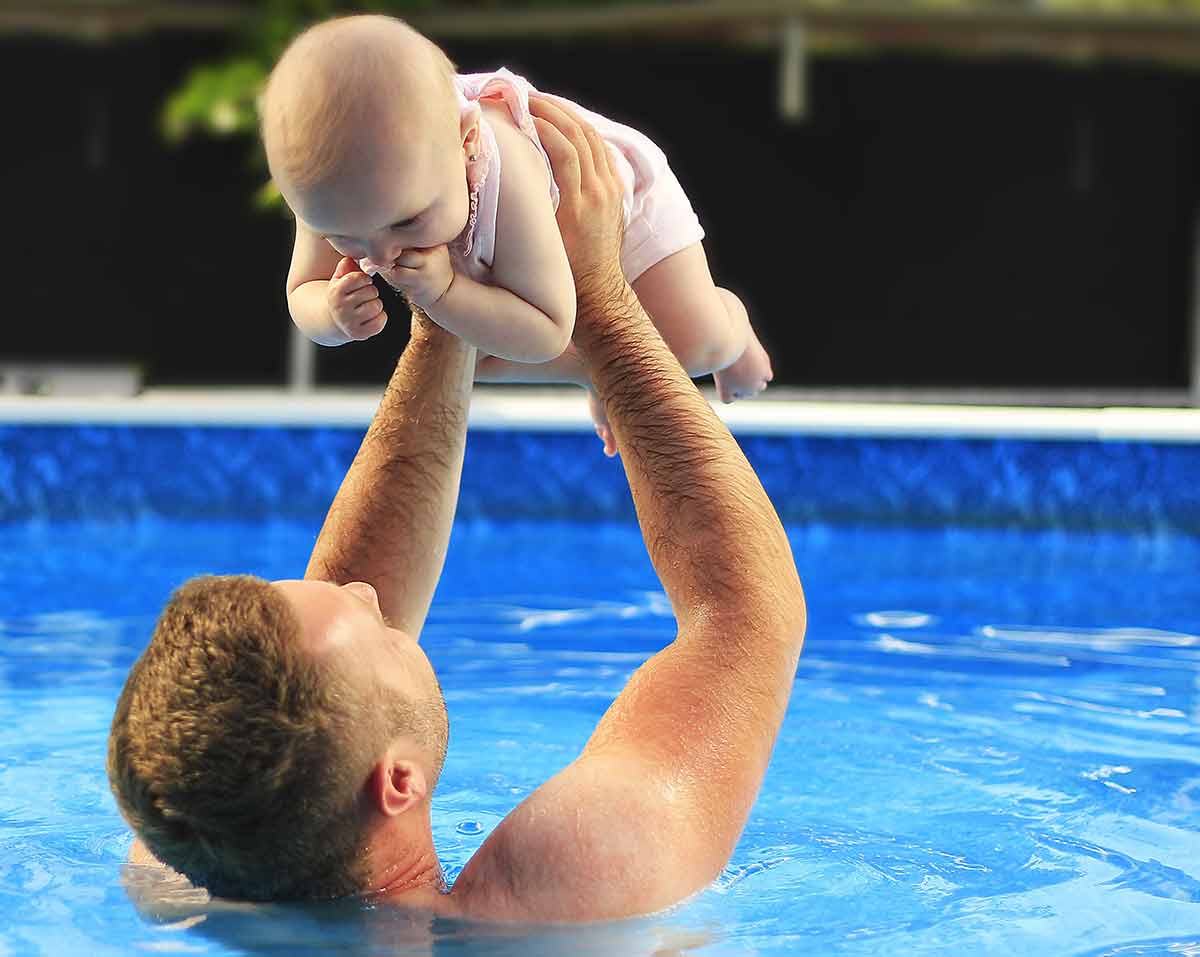 To use a well known quote:
"You seldom improve quality by cutting costs, but you can often cut costs by improving quality."
And in the words of one of our many happy customers:
We, the Adonis Village in Aphrodite Hills, have used the services of The Pool People for the past four years. Before this, we used several other suppliers. Without any doubt, The Pool People have been by far the best pool management company with whom we have worked. They are reliable, professional, and knowledgeable; attributes that have proved challenging to find from other local suppliers!
All of our Management Committee are professional people that expect decent levels of performance. The Pool people have consistently provided that. We particularly like that when there have been potential problems in the past, they have quickly recommended changes to overcome those obstacles.
For example, during periods of extensive use, we experienced issues caused by sun cream oils, and The Pool People suggested that we should increase their number of visits on-site to overcome ongoing problems.
They are very proactive every Spring; performing all any necessary servicing of the pool equipment and ensuring that we have a trouble-free summer ahead.
The Pool People have continually tailored their service to our needs, which we believe to be extremely important. Our sizeable communal pool is bustling in the summer months, and it is imperative to maintain an excellent facility for our owners and visitors alike. The Pool People help us to do that. Obviously, you must pay a fair price for an excellent service.
We are delighted with the work of Tony Bell and his Team, and they work well and jointly with us as a Committee.
Tino Savvas
Chairman, Adonis Village Management Committee
…. Thank you, Tino! One happy "parent" of a healthy '''pool child".